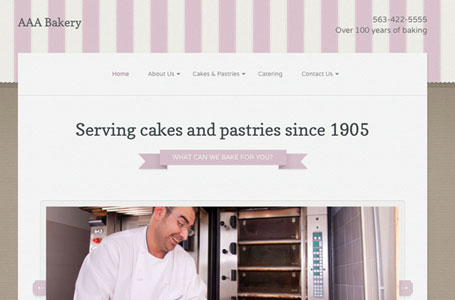 $97 setup fee only until December 31st.
What does eSite.com do?
Well, in a nutshell, eSite.com builds and manages websites for small businesses.
But what makes you different?
We are a 100% managed Solution. This means we build your website. We also update your website whenever you need changes.
Why waste your time trying to learn how to add new pages, images or make edits? As a small business owner, you want to focus on your business. Let us worry about your website.
But what's this going to cost?
Our packages start at $29/month.
Our goal was to create packages that were affordable for small businesses. No hidden fees. No contracts. Each package is designed to give you everything you need to properly run your website – domain/renewals, hosting, photo editing, website changes, and more. There's no gouging for extras each month. $29/month. That's it. Your time is worth more than that!
So why eSite.com?
Basically there are 3 options when considering a website builder:
1. Free/cheap options – You build and manage it yourself. Can be very time consuming and usually the end product looks very basic and unprofessional.
2. Custom solution – Hire someone to build the site you're looking for but your cost will typically be $5000 – $20,000 depending on your needs. Plus you pay to keep it updated.
3. eSite.com – $29/month. Professional designs. Free Changes. We do the work.
Until December 31st, we've slashed our usual $899 setup fee down to just $97.
Contact us for a demo or request a call. We'd love to chat to see what we can do for your business.
1-888-608-7510